Well, it's not quite a balloon, it's a dress. But it inflates as a balloon when the wind is blowing and it's so hard to get a good picture of it...
Here are some more pictures:
And you can put your hands in like in pockets :)))
front
back
I made this dress using the model 112 from Burda Magazine 6/2011, Dress with bubble top.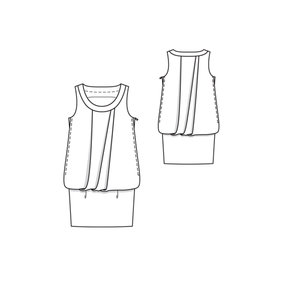 I hope you like it as much as I do :D
Until next time.
Love and kisses,